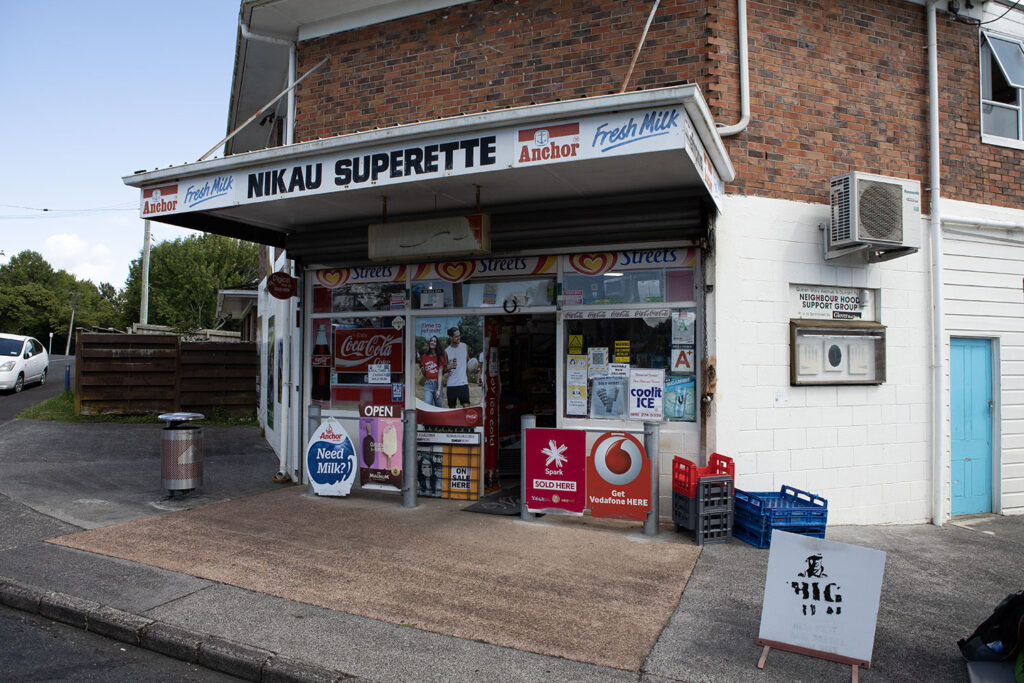 Nikau Superette Art takes place in a restored and repurposed community notice board on Queen Mary Avenue in New Lynn. Originally built by the Queen Mary Avenue and Durrant Place Neighbourhood Support Group and sponsored by a local real estate agency – Glover Real Estate – the notice board fell into disuse as social media took over the role of community notices.
Season One covered six months, from January to June 2023, presenting a range of micro exhibitions took place in the community notice board box, responding the idea of community notices, neighbourhood support networks and hyper local shopping.
Artists included Robbie Fraser, Melissa Laing, Indira Neville, Carol Lee-Honson, Ross Liew and HOOPLA.
The artists were invited to share their work here by local artist, and regular superette customer, Melissa Laing. The project has been supported by the Nikau Superette and the Whau Local Board through the Whau Community Arts Broker programme.
If you want to get in touch email melissa@melissalaing.com